Dear Friend,
This year our main fundraiser is The OsKars where over 60 of our members make 7 short movies over 8 weeks and it then culminates in The OsKars Night Awards in The Bonnington Hotel on Saturday May 19th.
We hope that you will consider advertising with us.
We are producing a full colour programme which will be available on the night. Full page ads are €200. Promotion on our social media and website is included in this also.
See below flyer detailing the above.
We hope you will support us and please contact Peter Smyth by email at oskarsst.vincents@gmail.com or by phone at 0863643803.
Best Regards,
Peter Smyth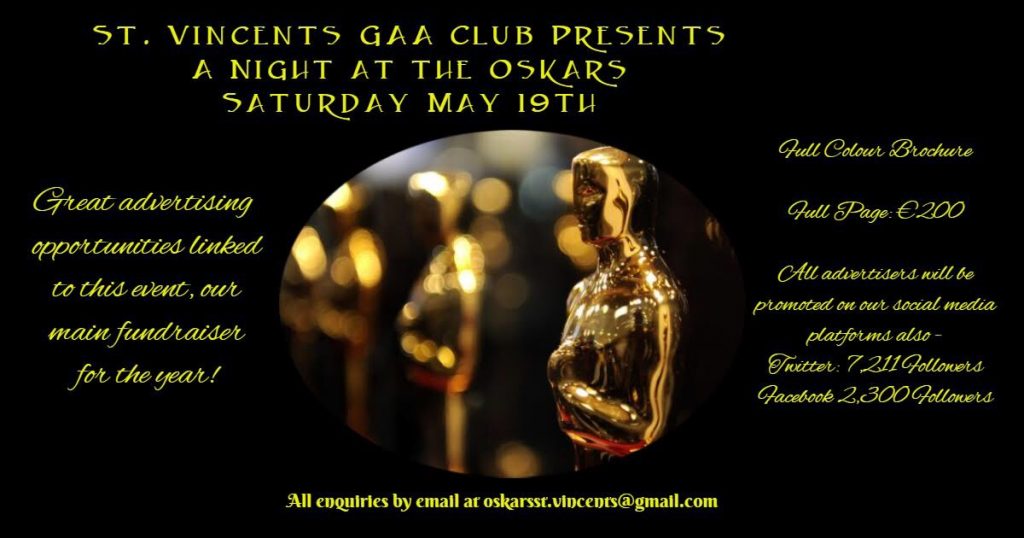 PSCS Ltd
Peter Smyth Cleaning Services
Carpet & Upholstery Cleaning Specialist
Apartment Complex Common Area Cleaning
Contract Cleaning
Power Washing
Property Prep for Sale or Letting
Mobile: 086 3643803